SHIPPING & TRANSPORTATION
Shrink wrapping is used to protect products and investments during shipment and/or transportation.
We offer shrink wrapping services to companies and individuals seeking to transport pallets, products, cargo, equipment, vehicles, planes, helicopters, boats, and any other items that may need transport via trucking, aircraft, or shipping.
The use of shrink wrapping in lieu of tarps or without any covering at all, ensures a more secure barrier to nature's elements such as dirt, salt, wind, mud, snow, and sun, as well as grime and exhaust. The harsh weather conditions that transport or shipping cargos come in contact with can severely damage products and investments. The advantage of using shrink wrap, versus crating, containers and other forms of packaging, is the versatility of the product which can be fitted to any size and shape, as well as the cost. No tarps or other protecting films will protect items from weather conditions like shrink wrap.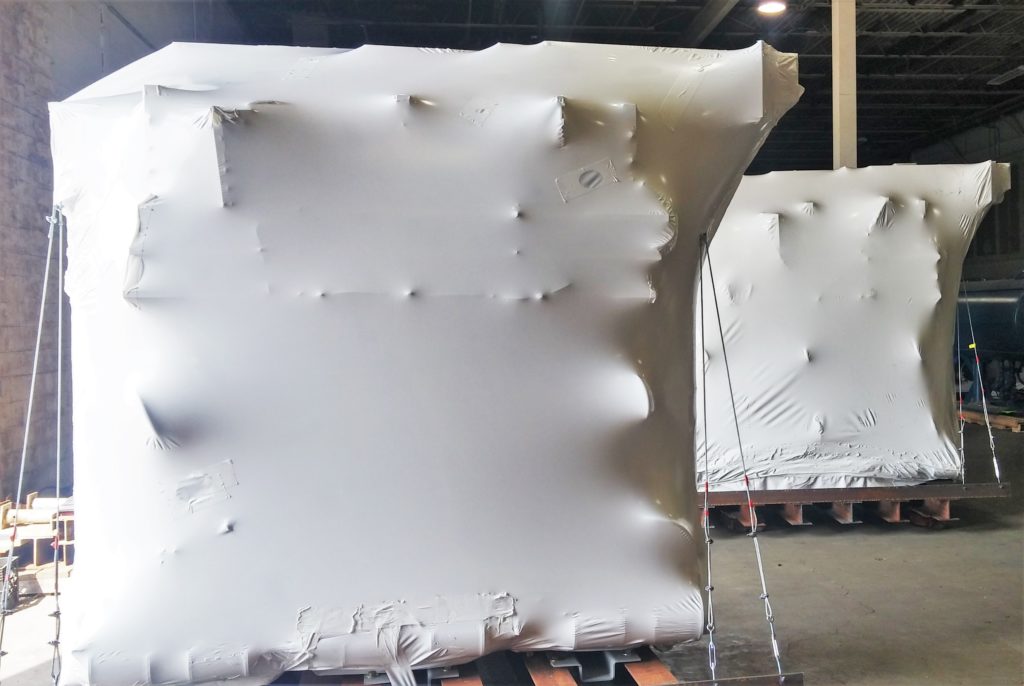 Our shrink wrap can be form fitted to cover any item. With the practically perfect fitting and tightness of the wrap, the shafting and rubbing on the transported cargo will be tremendously reduced so paint, parts and components will be better protected.

As for the pallets, products, cargo, equipment, vehicles, planes, helicopters, boats, and other items, the shrink wrap film may or may not be flame retardant and may be of various mils (thickness) depending on the items to be wrapped, and the method of transportation. Additionally, the shrink wrap film is a UV inhibitor thus protecting the cargo from sun ray damage. If required, we can use wrap to prevent surface corrosion and rust on metal. Venting, desiccant to trap inside moisture, padding, volatile corrosion inhibitors, access doors can also be installed upon request.