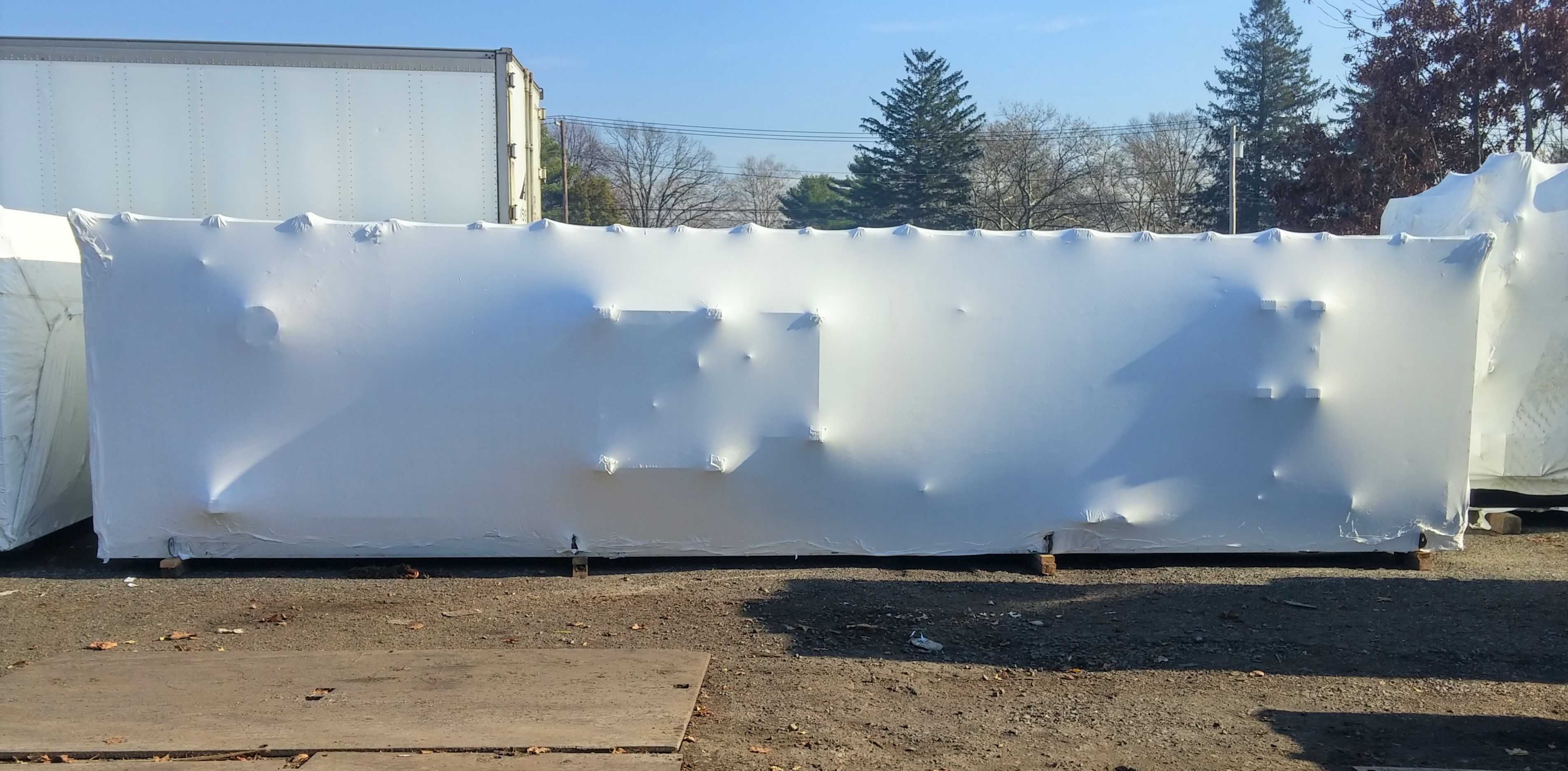 NY Premier Shrink Wrap
New York's Premier Shrink Wrapping Company
Versatile Shrink Wrapping specializes in shrink wrapping for a variety of industries, including corporate, government, and private business-to-customers primarily in the New York tri-state area.
Versatile Shrink Wrapping Corp provides companies, both private and public, government organizations, and private individuals with temporary coverage of products, investments, and personal belongings to be secured, sealed, and protected from the elements and contaminants.
Providing shrink wrapping services for:
Shipping and Transport (Road, Rail, Sea and Air)
Containment and Partition Walls
Roof Enclosures
Heavy Machinery Storage and Weatherproofing
Temporary Windows
Weatherization of Building Projects and Construction Sites
Marine and Marine Transport
Government
Private Individuals
Our experience runs deep, although recently established in 2012. With over 15 years of shrink wrapping in the marine industry and in marine transportation, along with private customers, we have established a more VERSATILE company to fulfill the needs and requests of various clients and industries in their weatherization and protection requirements of their products and investments. With the growth in demand for our services, we are proud to bring you Versatile Shrink Wrapping Corp!